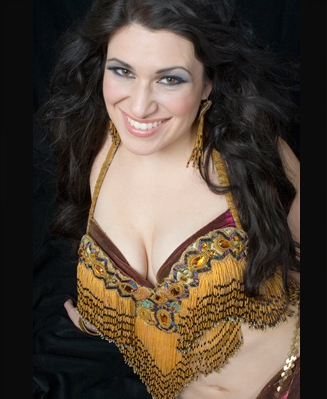 Biography
Eden is a professional Middle Eastern dance artist and choreographer and has been performing for over ten years. She is a staple in many night clubs and restaurants in and around Toronto. Eden also performs at weddings, baby showers, corporate events, parties, stage perfomances, etc…and has danced for such noted people as Kirstie Alley.
Eden was born to be a dancer. Since childhood, whenever she heard music, she saw choreography in her mind's eye. Over the years, Eden has trained with several established teachers and dancers such as, Roula Said, Yasmina Ramzy, Tahia Sassaine, Mayada, Hadia, Hannan Sultan, and Nada. She is also a former member of Arabesque Dance Company.
In order to enrich her dance vocabulary, Eden regularly trains in Pilates. Moreover, she has studied various other dance forms such as, Ballet, Jazz, Hip Hop, Salsa, West African, and Tap.
She is a member of CADA Canadian Alliance of Dance Artists and DTRC Dancers in Transition Resource Centre.